News
Abu Dhabi City Tour - discover the beauty of Capital of UAE
The Abu Dhabi Grand Mosque or Sheikh Zayed Mosque is a mosque in Abu Dhabi, United Arab Emirates. This is the largest mosque in the Emirates and the eighth largest mosque
Adina N.

30 January 2023
0 1400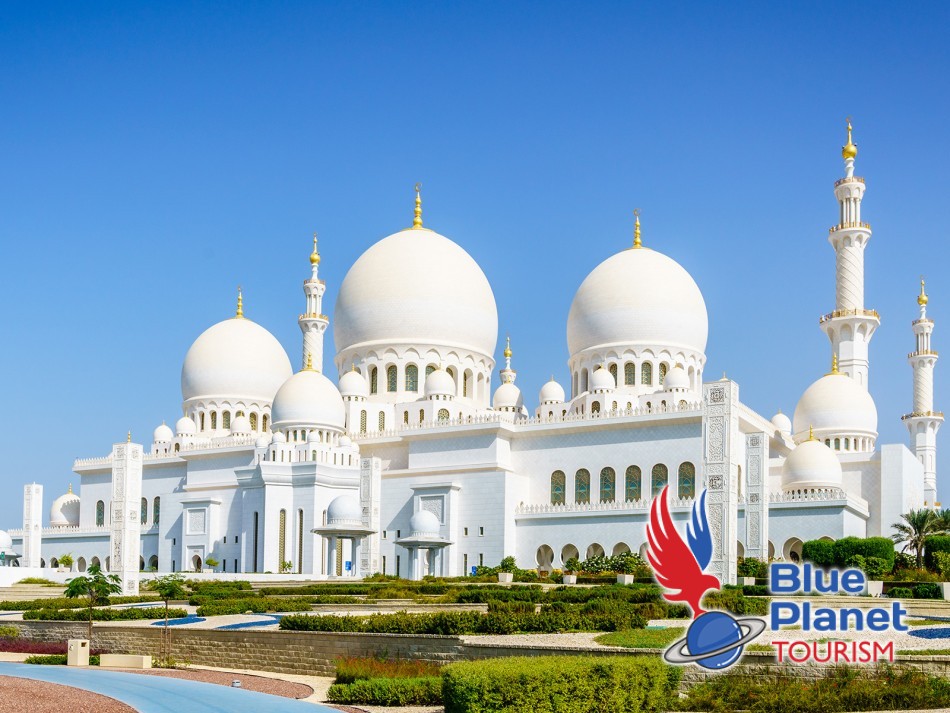 Abu Dhabi City Tour gives you the opportunity to discover the beauty and culture of this cosmopolitan city, the capital of the United Arab Emirates. You will have the opportunity to visit historical monuments, explore luxurious malls and admire modern architecture. You can also take a stroll along the famous Corniche beach and visit the spectacular Sheikh Zayed Mosque. Don't miss the opportunity to enjoy all this and more by booking a trip to Abu Dhabi now!
The Abu Dhabi Grand Mosque or Sheikh Zayed Mosque is a mosque in Abu Dhabi, United Arab Emirates. This is the largest mosque in the Emirates and the eighth largest mosque in the world.
The construction of the mosque began in 1996 by order of Sheikh Zayed bin Sultan Al Nahyan and was completed in 2007. The Sheikh could no longer enjoy its beauty, he died a year before completion. Thus, the first prayer held in the mosque was for the former president. Architects from several areas of the world participated in its construction, and the materials used in the construction were brought from countries such as Italy, Morocco, Germany, Pakistan, Iran, China and Malaysia.
The design of the mosque was inspired by several Islamic architectural styles such as Persian, Mughal and Moorish. The Badshahi Mosque in Pakistan and the Hassan II Mosque in Morocco were also used as models for construction.
The prayer hall was designed by the Iranian architect Ali Khaliqi. Here we find some unique elements.
The largest carpet in the world measuring approximately 5627 square meters and weighing approximately 35 tons. It took more than two years to make it, it has around 2,300,000,000 knots and is mostly made of wool. The color green, the favorite color of the former president, predominates.
The mosque has seven chandeliers brought from Germany, with millions of Swarovski crystals incorporated. The largest chandelier in the prayer hall is the third largest in the world!
The roof is supported by 96 marble columns inlaid with mother-of-pearl and has 82 domes, the largest having a diameter of 32.2 meters.
The inner courtyard has 17,400 square meters and is guarded by 4 minarets in classical Arabic style with a height of 107m
For the visit to the mosque, please pay attention to your clothing, otherwise you will not be allowed to enter! Men should wear long pants, and women should wear dresses or long pants, cover the ankles, blouse with long sleeves, or Abaya, head covered!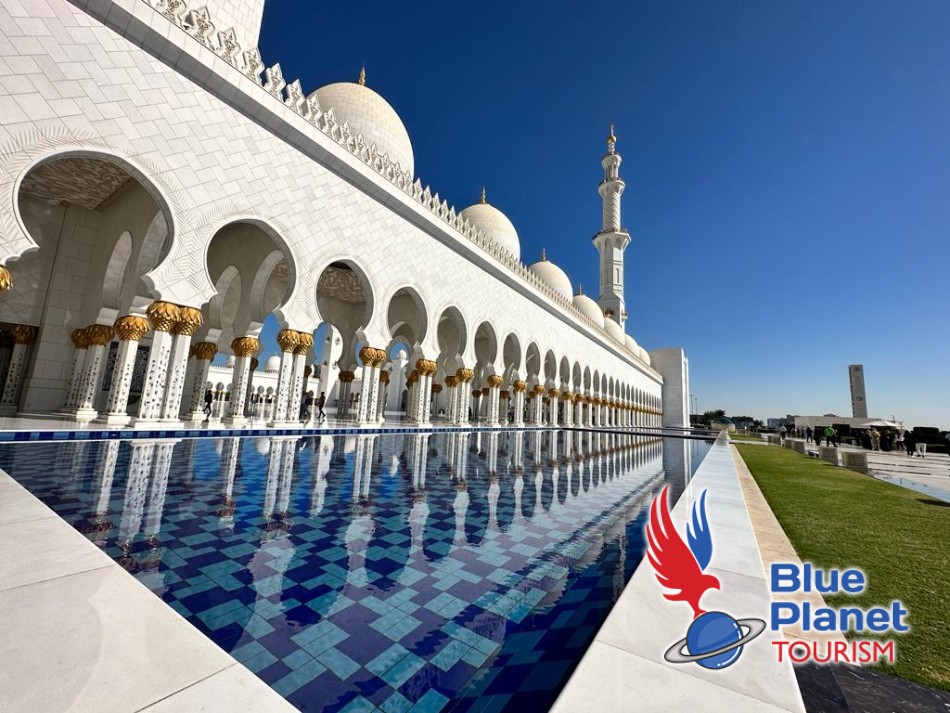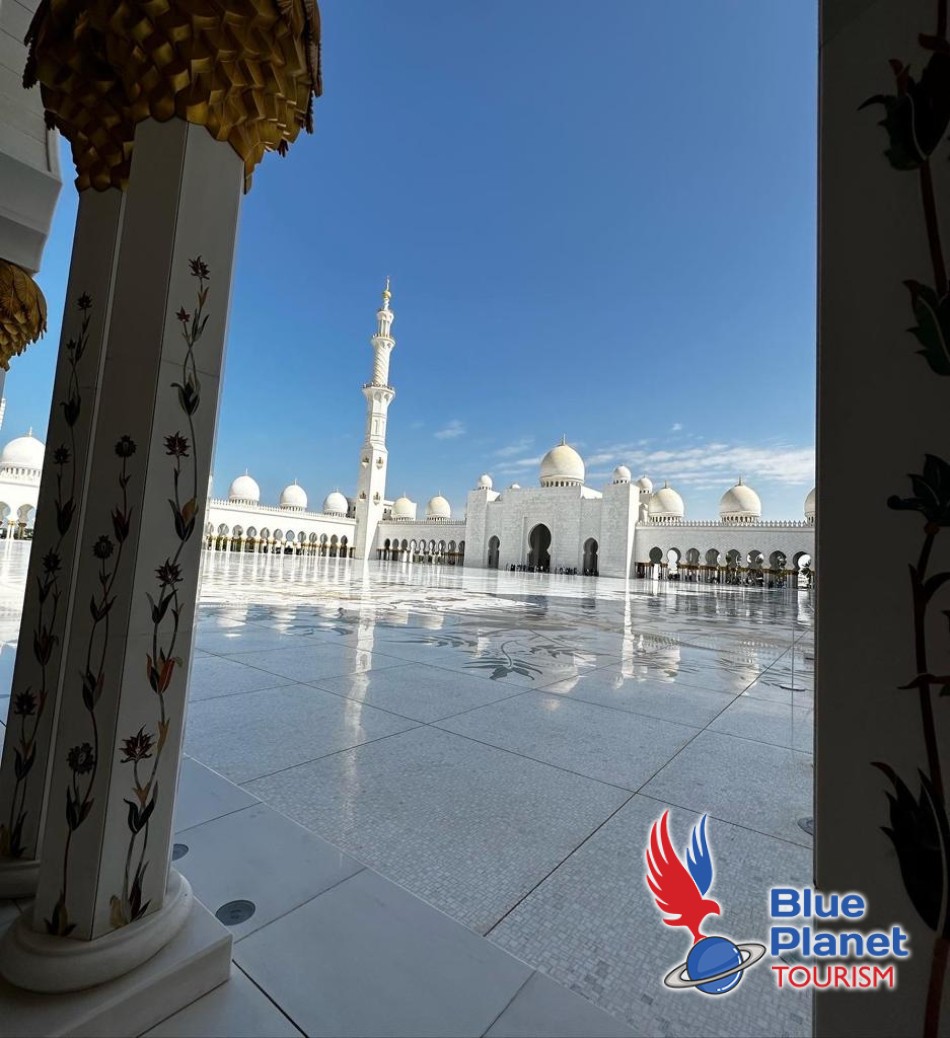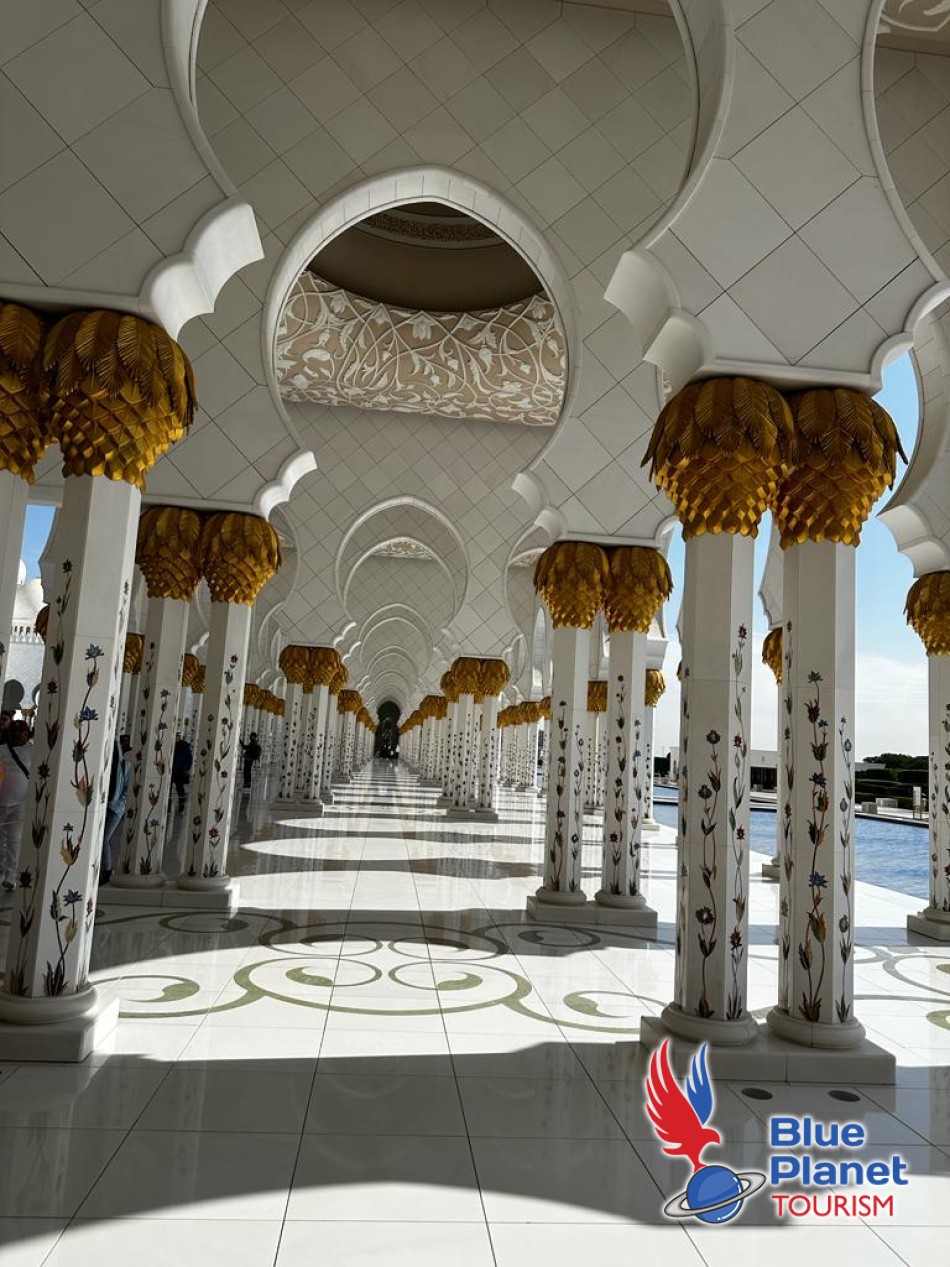 Leave a comment