News
A holiday in Dubai is not complete without safari
One of the winners of our contest has already taken possession of the prize
Adina N.

17 October 2022
0 739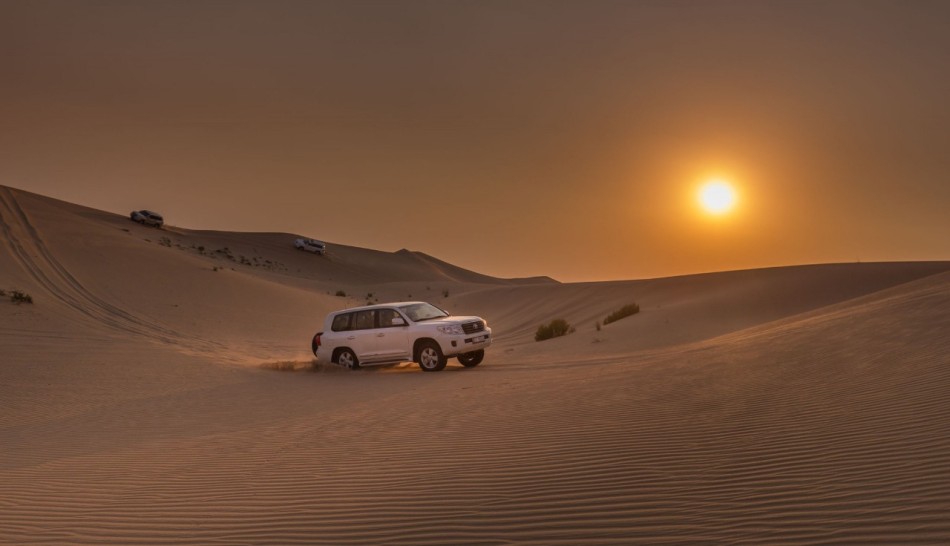 One of the winners of our contest has already taken possession of the prize! It is about Mrs. Tatiana Nico, who won the advance package, plus seats in the VIP area for 2 people.
As I told you, a holiday in Dubai is not complete without a safari! It's something you won't be able to forget too soon! The packages we recommend are the evening safari, Advance or Premium packages. You have included in these packages the transport to the desert and back to your hotel by 4x4 cars. The road to the desert may seem long, because we have chosen to offer our guests the best Dune Bashing, on the majestic red sand dunes of the desert, but once you arrive, you will see that it was worth it!
Start with a short break for the drivers to adjust their tire pressure, to be perfect for what's to come. Timidly, on oriental rhythms, the cars start their dance on the huge sand dunes warmed by the love of the sun on routes known only by our professional drivers. I said shyly… then you see the 12 SUVs and especially their drivers know no limits… the cars will bend and twist at a dizzying pace, you will find out on this occasion, what dune bashing means: a kind of of surfing with an all-terrain vehicle among the dunes, where you feel like you're on a roller-coaster! Surfing on the crest of the golden-reddish sand dunes, in a caravan of cars, in the middle of nowhere, at sunset, that's an experience! You will stop in the middle of the desert to be able to see the sunset which is gorgeous! The combination of lights and shadows on the dunes with reddish golden sand, the sublime colors that the sky offers us evening after evening, will be a perfect setting for an unforgettable instagramable12 photo session!
After this Adventure you will go to the field for the other activities, for dinner and show.
In the camp there is a VIP area, which is not included in our packages, an area with sofas where you will be served as soon as you arrive with water, tea, coffee, soft drinks, you have access to the Buffet, or you will be served before the other area with food. To enjoy your dinner and see the show in this area, there is an additional cost of 50 AED/person which is paid on the spot, or if you opt for this comfort from the start, it is paid together with the purchased Safari package.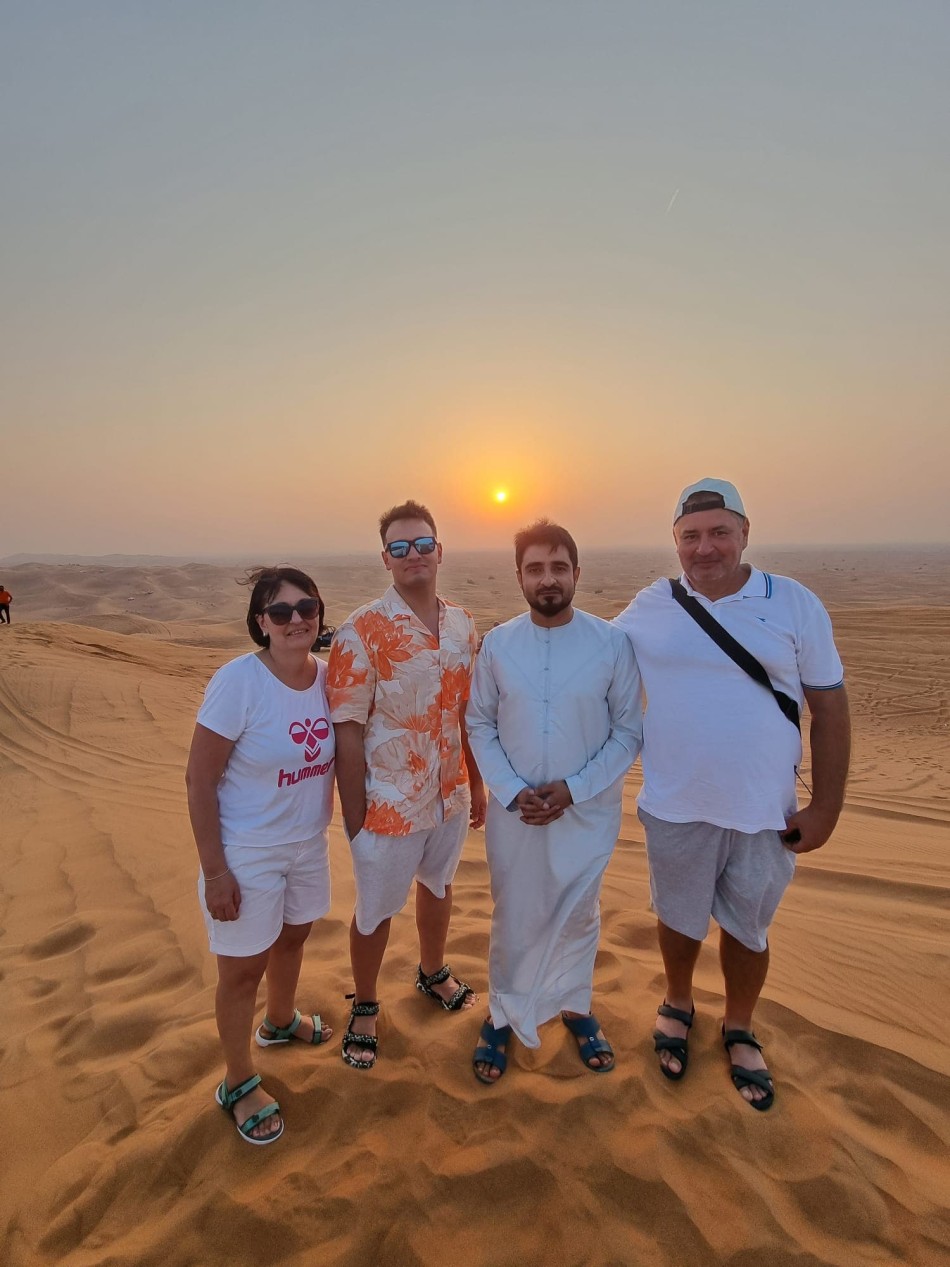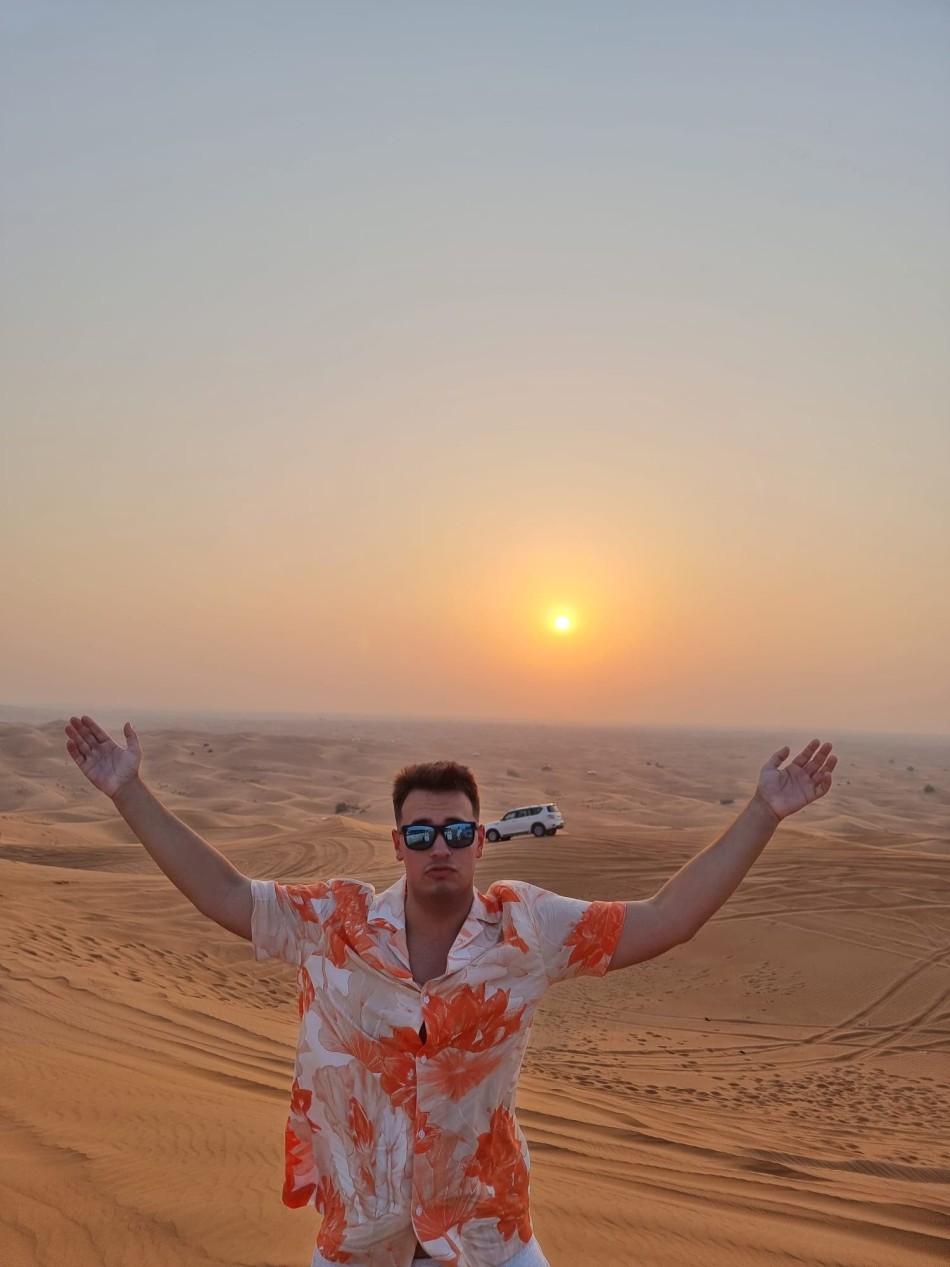 Leave a comment