News
Miracle Garden, a very popular tourist destination, has reopened
With a new design and fresh flowers, the doors are wide open for you to visit every day
Adina N.

12 October 2022
0 481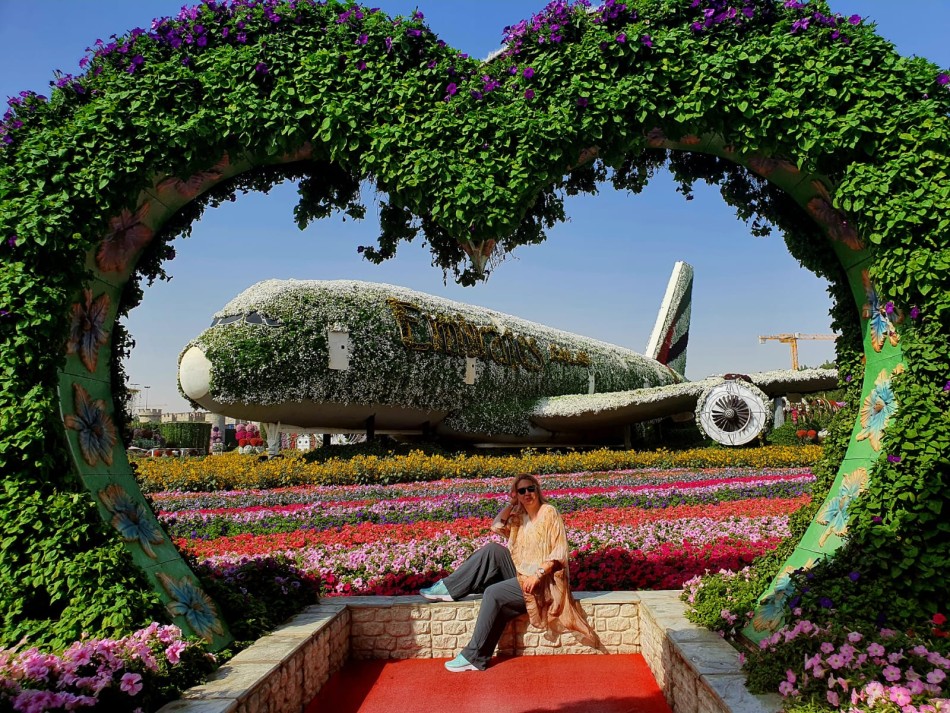 Located in the Dubailand district, the garden opened on Valentine's Day in 2013. It covers an area of ​​over 72,000 square meters, making it the largest natural flower garden in the world!
It has over 50 million flowers and 250 million plants arranged in such a way that you will surely be fascinated! The main attraction in the Miracle Garden is the life-size Emirates Airline A380. Located in the heart of the Garden, the A380 is covered with over 500,000 fresh flowers.
Miracle Garden is only open from October to April. Every year there is a different theme of floral arrangements, so visiting the Dubai Miracle Garden will be a novelty from season to season.
Guinness World Records recognized the records of Dubai Miracle Garden for the 3 records, i.e. the largest floral installation in 2017, the tallest topiary art in 2018 and the largest topiary art in 2019. By topiary art is meant the technique of shaping - cutting and cut - live trees and shrubs, giving them ornamental forms. The plants used are usually evergreens and woody shrubs or small trees that have more frequent foliage. Art has been practiced since the day the Romans introduced artisanal design elements to their gardens.
Miracle Garden, the corner of heaven, a much-loved tourist destination has reopened for this season. With a new design and fresh flowers, the doors are open wide for you to visit every day from Monday to Friday from 9:00 a.m. to 9:00 p.m., and on Saturday and Sunday from 9:00 a.m. to 10:00 p.m. To make your visit as pleasant as possible, we recommend that you have light shoes, a hat and sunglasses, water... Inside you will be able to buy juices, tea, coffee, water, sandwiches, ice cream and souvenirs.
The ticket price is 75 AED/pers.
Leave a comment