News
Sky View
One of the attractions of Dubai is the Sky Views Observatory
Adina N.

4 August 2022
0 1178
One of the attractions of Dubai is the Sky Views Observatory. Located above the Adress Sky View hotel, at a height of 219 m, in this unique place you will find three different things for an unforgettable experience: the Observatory, the glass slide and the outdoor terrace.
To reach the 53rd floor of the observatory you will go up with the glass elevator from which you can see the panorama of the city. Once there, you can slide down to the 52nd floor through the glass tunnel on the glass slide. Here, on the 52nd floor, you will be able to cross the 46 m long glass bridge that connects the 2 towers of the hotel.
The brave and the adrenaline seekers will be able to go out on the Edge Walk outdoor terrace, equipped with safety harnesses, to take a tour of the building.
Whether you go to the outdoor terrace or not, the experience is an interesting one, you will be able to enjoy the panoramic view of Dubai's iconic buildings and highways.
The price for visiting this objective is approximately 80 AED, and for the Edge Walk approximately 700 AED.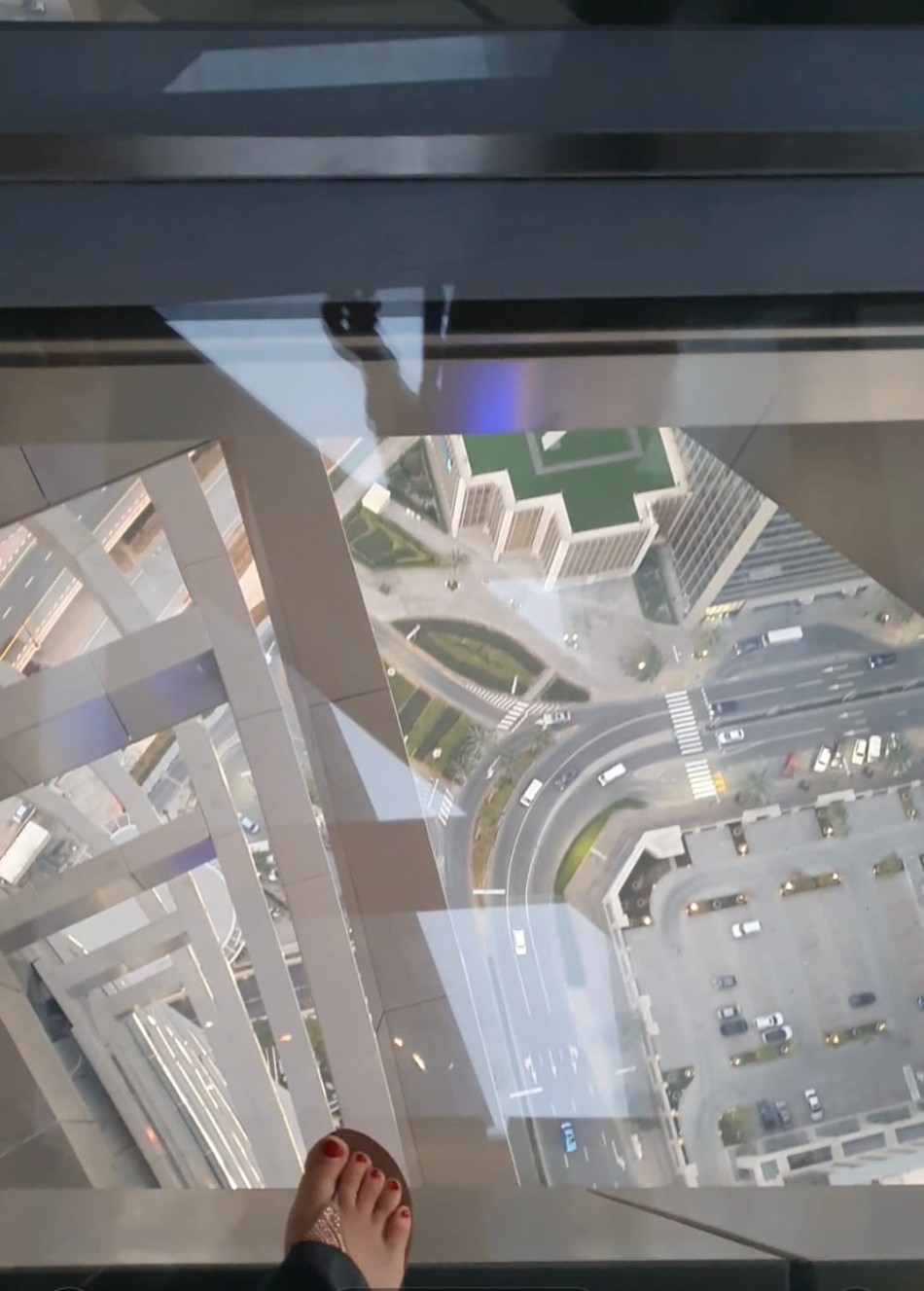 Leave a comment